Corrodere Academy is the most advanced and innovative method of education and training for the surface treatment and coatings industry.
About Corrodere Academy
The Corrodere Academy's training platform is recognised and accredited by professional bodies as the most comprehensive corrosion control training package in the protective coatings industry. The training programme has been developed by industry experts to provide a number of modules that offer a thorough insight into corrosion, methods of surface treatment and the application of protective coatings.
By enrolling on one of the courses, students can achieve an industry recognised qualification that is essential to anyone embarking upon any coating project. Delivered online, it enables you to apply your knowledge, skills and expertise immediately to your work. The online training platform provides text, animation, video and narration to ensure a clear understanding of each subject.
The training covers most global industries where protective coatings are used such as marine, offshore, petrochemical and construction, and are endorsed internationally by SSPC, the Institute of Corrosion and Lloyds Register.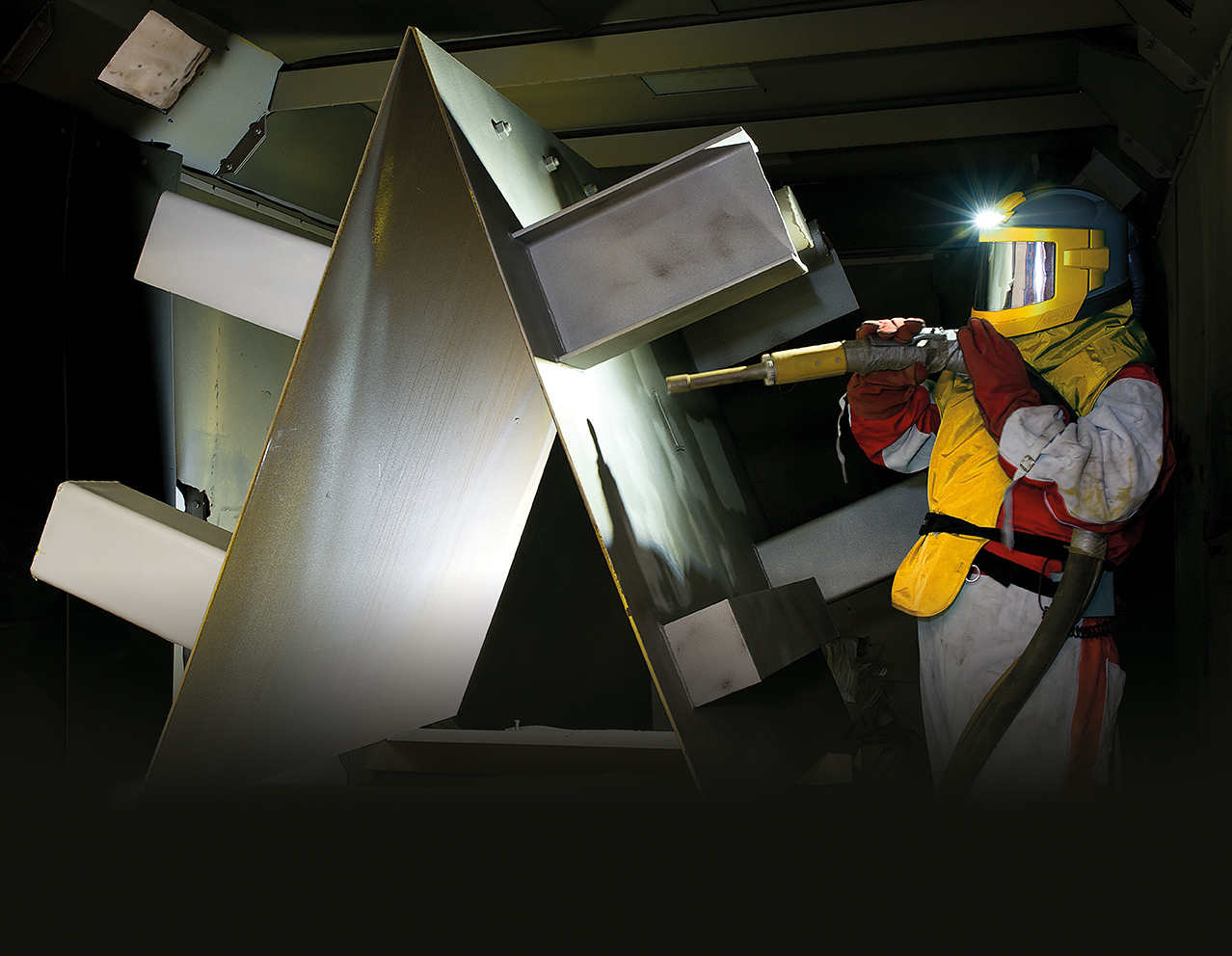 Latest News
Conserving a World War II relic

by

Chloe Tribe

on November 28, 2023 at 2:41 pm

The last surviving Dreadnought-class battleship, USS Texas, is being painstakingly restored in Galveston, Texas. In the course of the work, a World War II operations map was discovered on a cabin wall, having been painted over and later cut into. Ariane Roesch and Zak Miano, who own OnAim Conservation, took careful steps to fully reveal [...] Read More... from Conserving a World War II relic The […]

PSI Global Group launches first of its kind...

by

Chloe Tribe

on October 25, 2023 at 1:42 pm

Liverpool based PSI Global have launched a training facility following their affiliate membership with Train the painter. PSI Global Group are pleased to announce the launch of the new PSI Global Training Limited. The new division offers the first Train the painter training facility to be located in Liverpool and the North West, and has [...] Read More... from PSI Global Group launches first of […]

Introducing our Powder Coatings course

by

Chloe Tribe

on October 6, 2023 at 7:58 am

Corrodere Academy introduces a new Powder Coatings course to the Train the painter programme The coating industry is continually evolving, with advancements in technology and materials pushing the boundaries of what is possible. To ensure that professionals are equipped with the latest knowledge and best practices, continuous training and upskilling is essential. Recognising this, we [...] Read […]